Nutritious Deserts - Blueberry Crumble with Walnuts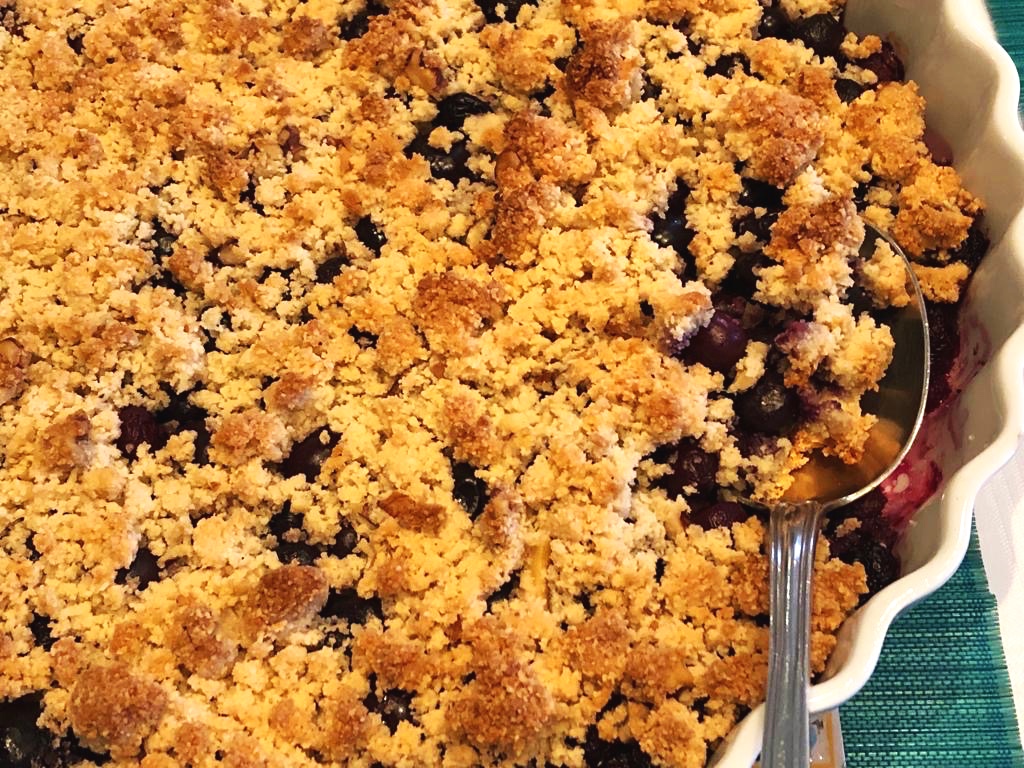 Blueberries are rich in antioxidants, low in calories but nutrient dense. Along with fibre they are full of Vitamin C, Vitamin K and Manganese. Ayurveda calls Blueberries Pitta pacifying. They are anti inflammatory and good for both eye health and benefit the liver by reducing liver enzymes. Blueberries are rich in beta carotene which also stimulates the liver. Walnuts are rich in an amino acid called Arginine supporting the liver in cleansing ammonia. So walnuts detox the liver while increasing the production of bile.
Yields 6 Servings
1/4 cup Coconut Oil 4 cups Blueberries (fresh or frozen)
1 1/2 cups Almond Flour 1 cup Walnuts or Pecans (chopped) 1/4 tsp Sea Salt 1/4 cup Maple Syrup
Preheat oven to 350oF (177oC) and grease a pie pan with a bit of the coconut oil. Spread blueberries in the pie pan. Combine remaining ingredients in a bowl. Mix with your hands or a spatula and crumble over the blueberries. Bake for 40 to 45 minutes until golden brown and blueberries are bubbling. Let cool before serving.
Serving Options: Coconut ice cream, whipped coconut cream or greek yogurt.